Bohemian Symphony: An AI-Generated Story
Book 2 Development Update
---
Hello! It's been over a month since the release of Book 1. Since then, I've worked quite a bit on the next book.
This year will be quite busy for me, but I'll try to work little by little on releasing the next part of Zalmora's unfortunate adventures for everyone to enjoy. Moreover, I have other projects on the works as well and BS is not high on the priorities list. I wouldn't expect to see Book 2 released this year, but who knows how things will go.
Here's what I can share for now.
All portraits are done. A few from Book 1 were redrawn, such as Komi's and Kana's.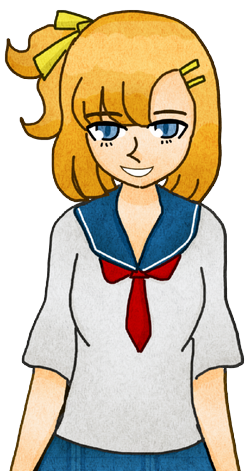 When God makes a request of you, who are you to refuse?
The original cast has grown up and moved on from Shimazawa, most going their own separate ways. Still, you should expect to see some familiar faces…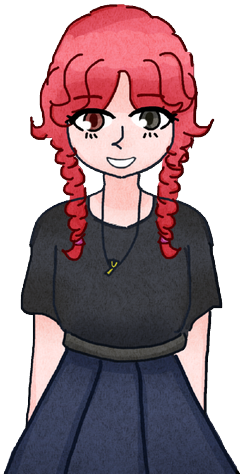 As for new characters, all designs were described by the AI. The AI has no sense of fashion. Some of these clothes were painful for me to draw. For example, here we have a camo pattern dress with 'The Best One' written on the center, and 'a turtleneck so tight it looks like it could break a neck' underneath.
Background images have all been collected and edited. All that remains is making some variations such as night-time renditions of a few pictures.

AI Mode's text is fully edited and implemented into the game.
Book 2 takes place 6 years after Zalmora's graduation at the end of Book 1. He now works as a detective in Tokyo, solving difficult cases and dealing with eccentric coworkers in equal measures…

I'm sure nothing can go wrong.
One thing you might notice once Book 2 is released is that the quality of the AI's writing has decreased considerably. Unfortunately, it had a really tough time trying to keep the story on track and remembering characters and events.
This means that Human Mode will need to be largely rewritten, new scenes need to be added, and so on.
While rewriting Book 1's script was mostly the work of adding some extra context and giving Zalmora some personality, I feel that doing the same for Book 2 will be more like trying to salvage a building on fire with a single bucket of water than covering up some holes in a house's ceiling.
It's also really, REALLY long - it added about 100k words to the overall game, while the first book was around 50k. After human mode is done, it might be surpass 150k… oh boy.
Regardless, this thing IS happening, even if I end up having to compromise with some features. I will not stop until everyone in the world has read all 150k words of this insanity.
Thank you for reading, and stay tuned for more updates!
Get Bohemian Symphony: An AI-Generated Story